Luis Santos
30 Jul 2019 (4 years ago)
That is correct that the window is not sizable. It is possible to hide some columns using the checkboxes n the customize tab to allow seing the whole text of the sheet name.
---

Raymond Kuijf
23 Jul 2019 (4 years ago)
Strechting the Docuflow window doesn't work. The mark in the lower right corner indicates that t should be possible. I'm using Windows 10.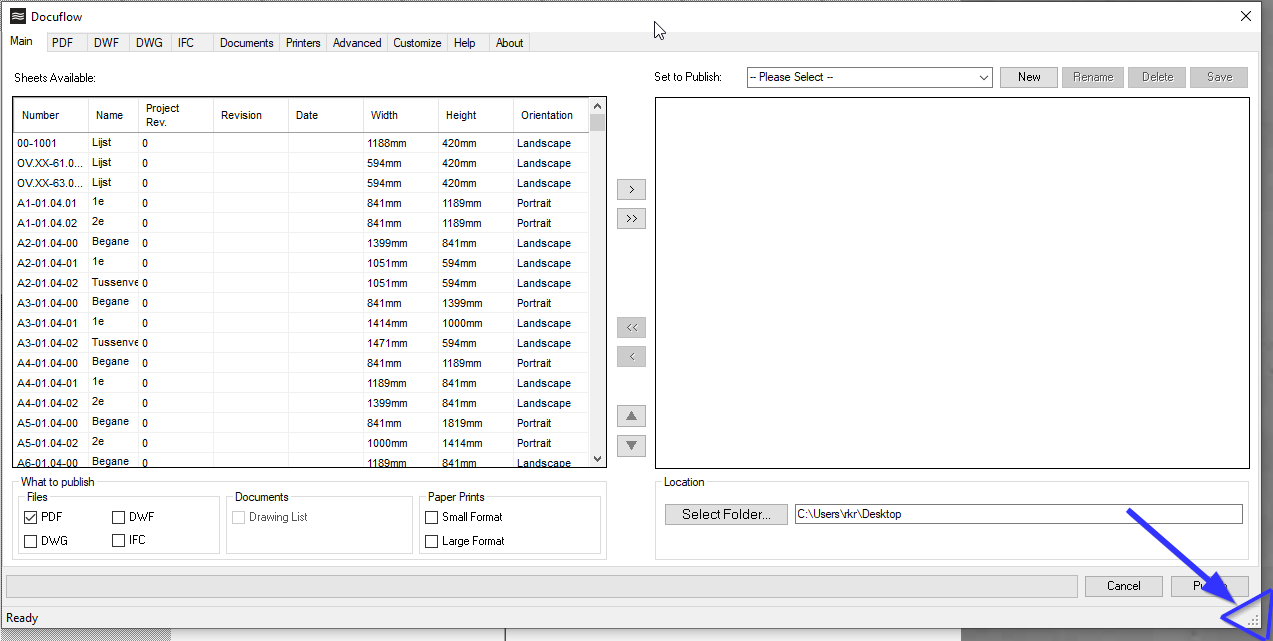 ---